Do YOU Brazilian? We do. It's the BEST! That smooth, shiny look that everyone loves! Oh la la! Wait, what kind of Brazilian did you think we were talking about? We're talking Brazilian Blowout.
What is a Brazilian Blowout?
Brazilian Blowout is a unique service and line of products. It takes frizz away, makes hair silky smooth, increases shine, and reduces the amount of time you'll spend blow drying your hair. What could be better right?
It's a superhero for your hair because it actually improves the condition of your hair by adding a protective layer of protein around the hair shaft. This allows for a smooth cuticle and a no-frizz zone. Let's be totally clear though, it will not straighten your hair. Achieving fully straightened hair requires different products and services.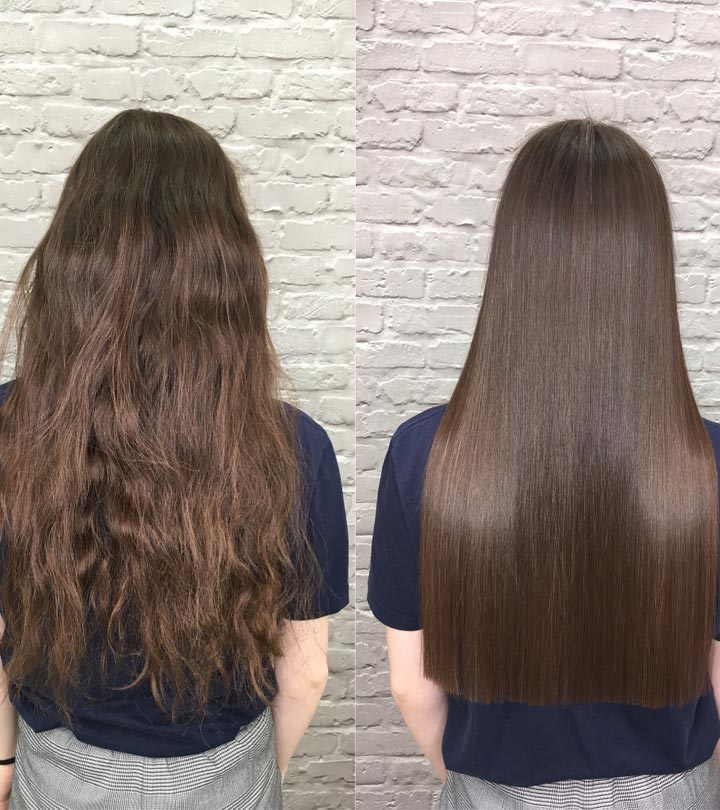 Brazilian Blowout Says
"If your hair is wavy, the Brazilian Blowout will make your hair appear smooth and healthy. If your hair is very curly, it will minimize frizz while enhancing the appearance of the natural wave/curl. If you have straight, frizzy hair, this treatment will eliminate frizz and promote radiant shine."

Brazilian Blowout
Timing Is Everything
May is the perfect time to get a Brazilian Blowout because after the cold winter and the drying, forced hot air, your hair has been through some tough stuff. Breakage, frizz, and dullness is the result. With a Brazilian Blowout, your hair will be healthier, smoother, and shinier than ever. The best part is, depending on your hair type and other factors, the Brazilian Blowout may last for up to 12 weeks if the proper Acai After-Care Maintenance product line is used. That will just about take you through the summer. Here's a tip… with Brazilian Blowout, the more you receive the treatment over time, the longer it will last.
Make Your Appointment TODAY!
With this promotion, you receive the Brazilian Blowout treatment service at Twisted Scizzors Salon, a full-size, take-home shampoo & conditioner, and the ionic bonding spray all for the price of $300.00*
Call now to secure your May appointment 919-303-7775.
*Cannot be combined with any other promotions, while supplies last, promotion valid from 5/1/21 – 5/31/21 only.